About me
I'm Rhiannan Walton, a speech and language therapist working with children under 7 in England and Wales.
I started my career in the NHS in London where I worked in three different boroughs, ending up as the early years team leader in Ealing. Then I started working privately.
In 2017 I moved with my family to West Wales and I continued seeing clients both in London and here in Llanelli. When lockdown started in March 2020 I began seeing all of my clients online via Zoom.
I'm registered with the Health and Care Professions Council and a member of the:
Royal College of Speech and Language Therapists
Association of Speech and Language Therapists in Independent Practice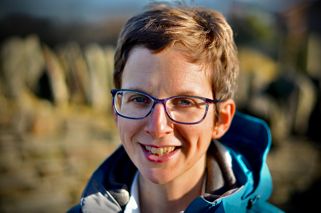 Parents say…
"We contacted Rhiannan when we had concerns about our son's speech. She worked with us as a family giving us plenty of ideas and activities to help him. She has excellent rapport and our son looked forward to the sessions. His communication and language skills developed and his confidence grew. Rhiannan is very professional and supportive."
"Working with Rhiannan has been an absolute pleasure. With her continual help and support during lockdown, our son has been able to develop speech and communication skills which we could only have dreamt of. We're beyond happy!"
"We used Rhiannan for help with my son's stammer. After one Zoom session, we felt that we had a greater understanding of the reasons behind his stammer and Rhiannan coached us on techniques we could use to support him. Within the space of three sessions we saw a huge improvement. It was a very positive experience and I would not hesitate to recommend Rhiannan."
"Working with Rhiannan via Zoom was great for our daughter who got to stay in her own environment which made her comfortable and confident to engage in the activities. We couldn't believe the impact only four sessions had on her speech. She's now able to have a proper conversation and cannot stop talking. Rhiannan's advice is simple yet very effective, and easy to apply in everyday life."
"Rhiannan is engaging, kind and flexible. Her Zoom sessions are easy to use and my daughter is always glued to the screen. Rhiannan has gone above and beyond to tailor therapy sessions specifically to her. Her speech is no longer behind, and more importantly, her communication has come leaps and bounds. We are thrilled with her progress and can't recommend Rhiannan highly enough!"
"Rhiannan has adapted from face-to-face to Zoom very well and manages to maintain an excellent level of reciprocal engagement online. My child has made significant progress: we believe this is due to the quality of the direct interaction Rhiannan has had during the sessions, and also from the modelling techniques and strategies Rhiannan has taught us to practice with our child at home."
Costs
While most of our therapy happens online, I may offer you a home visit for an extra fee.
| Item | Venue | Duration | Cost |
| --- | --- | --- | --- |
| Therapy session | Zoom | 50 min | £95 |
| Home visit | Your home | 1 hour | £150 |
| Assessment | Zoom | 1 hour + report | £220 |
| Assessment | Your home | 1 hour + report | £300 |
Get in touch
Hello! Thanks for your interest in my speech and language therapy services. To help me understand whether I can work with your child, please complete this form. It only takes a couple of minutes. It will give me all the info I need to get back to you quickly. 😀
All fields are required.